I don' know about you but I LOVE buying clothes for the summer. There's something about the bright colors, fun prints and patterns, and happiness that comes along with splurging on clothes. I decided to splurge a little (more like a lot) on a website called Boohoo.  Boohoo is inexpensive and always on trend, plus you can always find a coupon code or sale going on. Without further ado, let me show you the inexpensive pieces I purchased:
In the video above, I mention many items so I won't repeat myself too much but I will mention some of my favorite pieces.
The Molly Tie Wrap Front Blouse was hands down one of my favorite items. Wrap tie tops are so flattering on the body, even for less bustier gals like myself. The color red by itself is a show stopper so this blouse will have everyone's heads turning. The Ceris Thigh Split Stripe Mini Skirt is sexy AND comfortable. Let's be honest, bloating is inevitable but with this skirt there's no need to unbutton your bottoms because there aren't any!
The Julia Satin Angel Sleeve Tie Front is of course, another wrap tie top. If you aren't one for wearing a bra then this style of top is perfect for you. As I mentioned in the haul, the Abi Layered Chain Choker And Plunge Necklace is eye catching for those deep plunge tops.
Here is another top for the ladies who like to let it all hang out, the Allison Shirred Bandeau is great because you don't need to wear a bra with it! Are you wearing a bra? Maybe you are, or maybe you aren't.
Last, but certainly not least, the Kayla Bar And Coin Layered Necklace is great for adding some detail to an outfit. Below I wear the necklace with a bikini to spice up the otherwise plain ensemble, in other words, for Instagram.
Now, the important take away is that I spent $140 including shipping on 16 items including seven accessories, five tops, three skirts, and one playsuit. If you're looking to get the best bang for your buck head over to Boohoo and starting scrolling!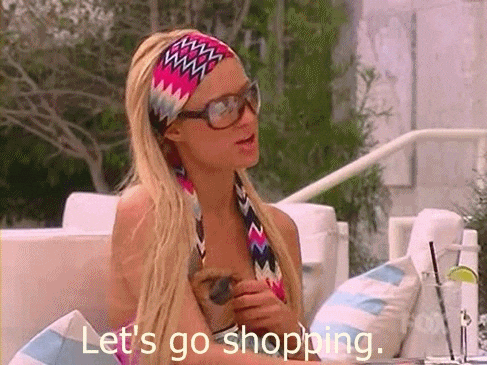 Items: